India Affiliate Summit 2023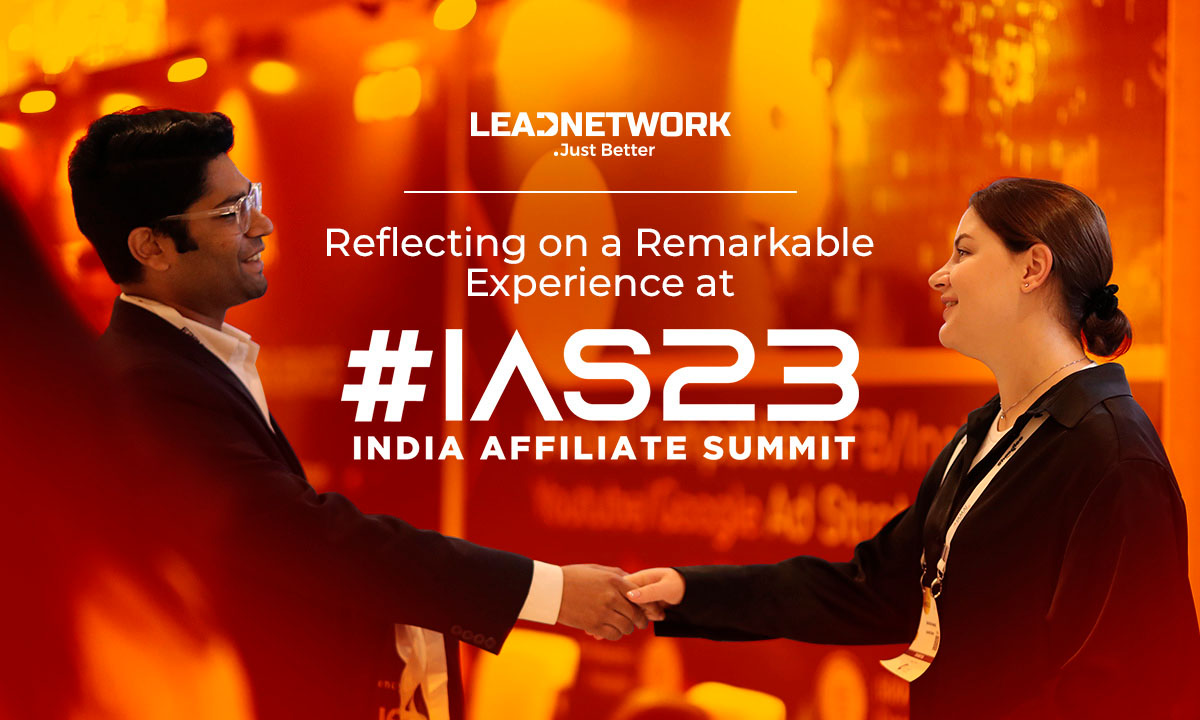 We are delighted to share our unforgettable experience at the IAS23 India Affiliate Summit, hosted by IAMAI. As a company deeply entrenched in the world of affiliate marketing, this event proved to be more than just a gathering; it was an enriching journey that we are excited to recount.
During IAS23 India Affiliate Summit our team was thrilled to reconnect with partners we have been working alongside for years, strengthening our existing relationships. These encounters served as a reminder of the enduring bonds that form the backbone of the affiliate marketing ecosystem.
At the same time, the event introduced us to a fresh wave of opportunities as we forged connections with new partners who share our vision and enthusiasm. The sheer diversity of attendees, representing various facets of affiliate marketing, brought a wealth of perspectives and ideas to the forefront.
Two Days of Immersive Engagement
The two days were packed with thought-provoking discussions, illuminating presentations, and hands-on workshops. It was a haven for knowledge seekers, and the insights we gained were nothing short of invaluable.
One particular highlight was the afterparty, which provided a relaxed, informal setting for networking. Here, we had the chance to engage in candid conversations, exchange ideas, and build relationships that we believe will be instrumental in shaping our future endeavors.
Satisfaction and Anticipation
Our entire team returned from the summit thoroughly satisfied, not only with the quality of the event but also with the myriad of possibilities it unlocked. We are eagerly looking forward to the same event next year. The IAS23 India Affiliate Summit has quickly become an essential fixture on our calendar, and we are excited about the opportunities it will bring in the future.
Our sincere gratitude goes out to IAMAI for organizing such an outstanding event, and we can hardly wait to embrace the possibilities of the next summit.