LeadNetwork.com is a technology company operating a platform where buyers and sellers deal in leads, clicks and calls.

Effectively LeadNetwork.com is a marketplace where publishers connect with buyers in real time, 24/7.

Our platform is geared to assist buyers in the following finance industry verticals: personal loans, business loans, and auto loans.
Due to our years of experience in the affiliate marketing field we create complete products that have cemented our reputation as a market leader. LeadNetwork.com employees are all highly-skilled specialists and each of them form an integral part in what is an extremely tight-knit team.
Our proprietary LeadNetwork.com software is truly at the leading edge of online marketplace exchange technology. Our competitors do not even come close to being able to match its features and speed. Publishers are provided with comprehensive management and reporting tools and tracking technology in a package. Despite our industry-leading technology, we do not allow ourselves to become complacent. We work continuously to improve and advance our software's capabilities. We have a rock solid reputation in the industry, and we intend to keep it that way by maintaining our levels of integrity and hard work.
LeadNetwork at Affiliate World Asia 2016
In December 2016, our affiliate managers took part in the Affiliate World Asia 2016 conference in the Thai capital, Bangkok. With more than 120 market exhibitors and an audience of more than 2000 attendees it was the perfect opportunity to gain valuable industry insight.
Our team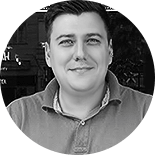 Anton Ignatenko
Project Manager
Anton is a seasoned professional in project management who specializes in increasing company growth and software development process.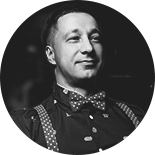 Alexander Ivanov
HR Generalist
Alexander is experienced HR Generalist and involved with recruitment, training, career development, compensation and benefits, employee relations, industrial relations, employment law, compliance etc.

He stayed on top of all human recources projects and coordinated the steps in their planning, implementation, and follow-up.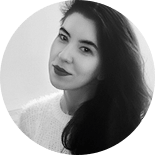 Yulia is a high-skilled SEO-expert meaning she confidently combines the promotion of projects and their internal development as a product manager. She is an open-minded and hardworking person and has been part of the team since the beginning.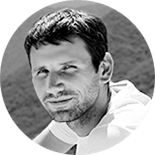 Pavel Melnikov
Lead C# Developer
A senior level software engineer with some 12 years' experience, Pavel is a veteran in his field, designing and developing of enterprise scale solutions. His skills extend to almost all Microsoft technology and various databases (MS SQL Server, Oracle, PostgreSQL). Away from his computer he enjoys playing guitar, dabbling with electronics and robotic devices, and a little aviation in the form of RC helicopters.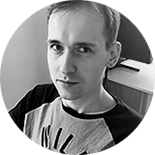 Anton specializes in C#, ASP.Net, SQL, Javascript, MS SQL Server, Oracle, PostgreSQL, ASP.NET MVC, WebApi, REST and more. Everyone in our team knows he's a really experienced professional.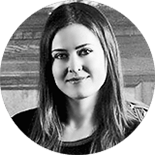 Yulia Dziuba
Front-End Developer
Yulia has more than 10 years of experience in front end development, she specializes in Pixel-perfect HTML5 & CSS3, responsive design, e-mail newsletters, jQuery, Javascript, cross-browser compatibility. Her level of Adobe Photoshop experience is more than enough to develop layouts for websites. She also has experience with Gulp, Git, and Asp.net Core MVC.
Jared Morgan
Writer/Editor
An award-winning journalist in his native New Zealand, Jared moved to Ukraine in 2011. His work since then has encompassed everything from print, radio and television journalism through to editing film scripts and translation work.
Igor Tyutyunnik
Email Marketing Manager
With five years' experience there isn't much Igor doesn't know about email marketing. From sending bulk email messages and ensuring they are delivered to inboxes, to increasing open rates and click rates. Away from his desk and the confines of an office Igor enjoys the great outdoors be it the sea, cycling, or simply a walk in a park.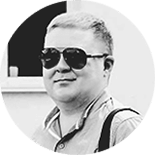 Viacheslav Shchupak
C# Developer
Viacheslav prefers people to call him Slaavik and has 10 years' experience in software development. Away from his desk he loves classical music, traveling, social networks and exotic fruit. He drinks water, not vodka. He cannot imagine life without technology and two monitors on his workspace.
Andrey Slyusar
Lead UI/UX Designer
Andrey is a designer with more than 12 years of experience in UX/UI design and graphic design. Highly professional and responsible, Andrey's creative pursuits do not end with design he is also an accomplished musician.