LeadNetwork Supports Ukraine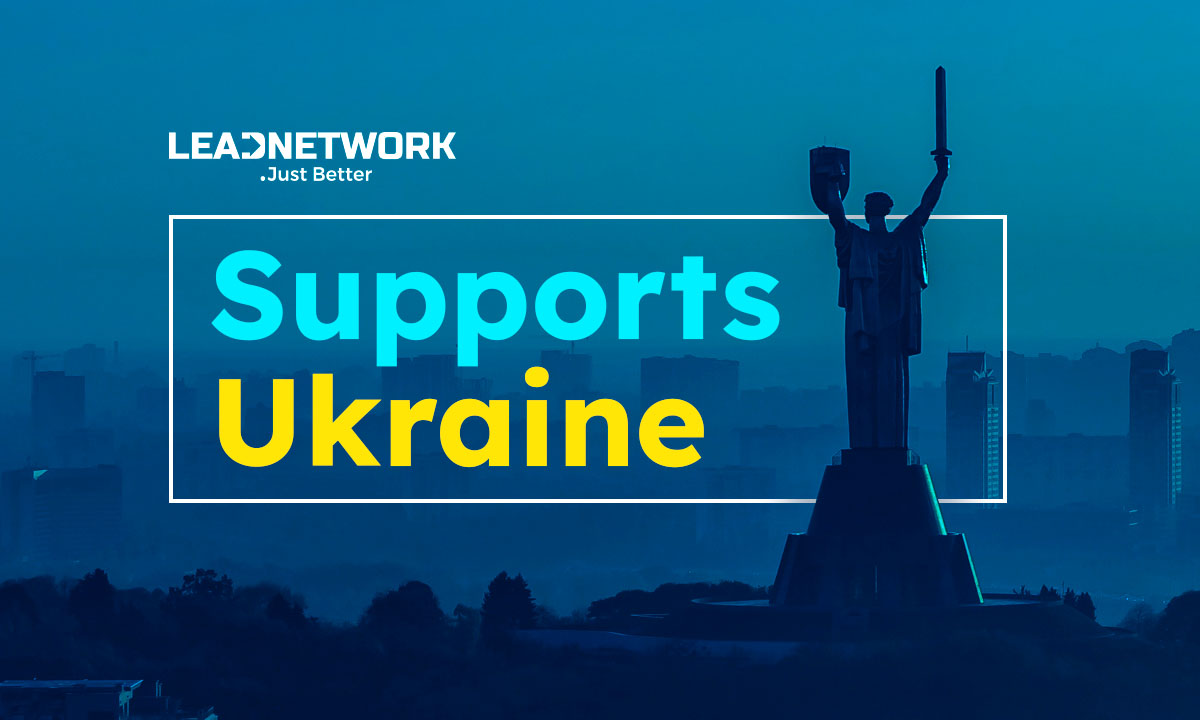 Throughout history, regardless of geographical distances, humans have always maintained a strong social bond. This interconnectedness becomes particularly evident when certain communities face adversity caused by natural disasters or other human-induced factors. In such challenging times, people from around the globe unite to offer their aid and support to those in need.
In the present moment, there arises a new call for unity, as we extend our helping hand to individuals and communities in Ukraine. The living conditions there have gradually worsened since the outbreak of war Russia plunged Ukraine into. Regrettably, as is often the case, Ukrainian women and children find themselves disproportionately affected by the ravages of war.
The gravity of the situation in Ukraine demands an urgent response, and LeadNetwork has taken the initiative to lead by example. Our company is dedicated to providing financial contributions and various other forms of assistance to families residing in Ukraine. Additionally, we are actively working to ensure the safety and well-being of our staff members who are currently present in the country and require evacuation along with their families.
Why Our Commitment Matters
The citizens of Ukraine, scattered across the globe, place their hopes in us, counting on our collective efforts to extend a helping hand. The inherent interconnectedness among humans compels us to acknowledge that the suffering of one of us resonates with all of us. It is this fundamental understanding that motivates LeadNetwork to seek support and assist our fellow brothers and sisters in this war-torn nation.
LeadNetwork boasts a diverse team, including several dedicated staff members who live and work in Ukraine, as well as individuals in the United States with Ukrainian heritage. As a global brand, some of our employees operate from within Ukraine, directly experiencing the hardships imposed by the ongoing conflict. In fact, one of the founders of our company hails from Ukraine. Consequently, the urgency to provide aid and support to families in this strife-ridden land becomes even more pressing.
Furthermore, it is undeniable that a multitude of individuals in Ukraine find themselves deprived of basic necessities such as food, water, and even proper clothing. LeadNetwork is committed to ensuring that the people of Ukraine can still maintain their dignity amidst the chaos of war. To this end, we have made substantial donations.
LeadNetwork strives to alleviate hunger and fulfill the essential needs of the Ukrainian people. Through our combined efforts, we aim to bring a glimmer of hope and support to those facing immense challenges during these trying times.
Extend Your Helping Hand
If you have the desire to support Ukrainian citizens, there are numerous ways in which you can contribute, even if you are unable to physically join them in the midst of the war. One impactful approach is to offer food donations, which can play a vital role in maintaining the health and well-being of Ukrainian individuals during this challenging period.
Cash donations are also highly valuable, as they enable organizations to address the immediate needs of Ukrainian refugees. Additionally, you may consider donating clothes to assist those who have been displaced by the ruscists hostilities. These contributions will undoubtedly make a significant difference, ensuring that the detrimental effects of war do not permeate every aspect of people's lives. The funds you donate will go towards acquiring essential items, including medicine, warm clothing, and access to clean water.
By engaging in these acts of kindness, you can actively participate in providing much-needed assistance to Ukrainian citizens. Your support will serve as a beacon of hope, offering relief and comfort to those affected by the ongoing crisis.